WHO WE ARE

Sapphire Blue is a Managing General Underwriter offering professional and general liability coverage for a wide variety of healthcare facilities, with a strong focus in senior living. Our mission is to find the best senior living facilities and provide them with superior liability protection at a highly competitive price. With strong ties to Lloyd's of London, we deliver industry expertise, market knowledge and creative solutions that address the unique risks facing the growing U.S. healthcare industry.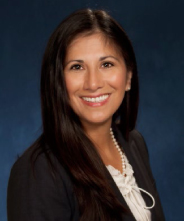 Nancy McMahon
President & CEO
NANCY MCMAHON is President and CEO of Sapphire Blue, part of Ryan Specialty Group's RSG Underwriting Managers Healthcare and Life Sciences Division. Sapphire Blue specializes in medical professional liability with a focus on the long term care industry.
In 2001, Nancy became a founding member of Sapphire Blue, LLC, a managing general underwriter specializing in long term care. Prior to that, Nancy joined Professional Underwriters Corporation to become Director of Medical Professional Liability and was responsible for launching a new long term care program with Lloyd's of London. In 1997 Nancy joined CNA as a Senior Underwriter for CNA Healthpro, underwriting all classes of medical professional liability.
Nancy began her insurance career 24 years ago as a reinsurance technician with Alexander and Alexander. Later, she was a broker with Avreco.
---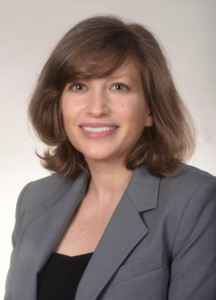 Debra Goldberg, JD, MPH, RPLU
Chief Underwriting Officer
DEBRA GOLDBERG is Chief Underwriting Officer at Sapphire Blue and joined the team in May, 2017.
Prior to joining Sapphire Blue, Debra was the Managing Director of Medical Underwriting for Markel Corporation, responsible for the strategic growth and profitability of Markel's medical professional liability business including allied health care. Additionally, Debra held positions as claims attorney and medical claims manager for Markel before joining the professional liability underwriting staff.
Debra began her career as a medical malpractice defense attorney representing hospitals and healthcare providers in Cook County, Illinois and the surrounding area.  Additionally, she worked as an insurance coverage attorney with a focus on professional liability E&O coverage and reinsurance.
Debra received her Bachelor of Arts degree from Washington University in St. Louis, and holds a Juris Doctorate from the George Washington University School of Law and a Master's Degree in Public Health from the George Washington University School of Public Health. She is a frequent speaker at medical professional liability industry events, has conducted continuing education courses on medical professional liability, has published articles on national healthcare legislation and its impact on insurance coverage, and recently served as the instructor on Medical Professional Liability at PLUS University.
---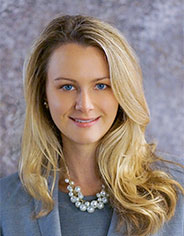 Erin Federau, J.D.
Underwriter
ERIN FEDERAU is an Underwriter at Sapphire Blue, part of Ryan Specialty Group's RSG Underwriting Managers Healthcare and Life Sciences Division. Sapphire Blue specializes in medical professional liability with a focus on the senior living industry. Erin joined Sapphire Blue in September, 2016 to focus on underwriting senior living business.
Prior to joining Sapphire Blue, Erin was Assistant Vice President with Highland Risk Services, Inc. where she started as an Executive Account Manager. Throughout her tenure there, she counseled agents on alternative risk transfer placements, negotiated terms and conditions for risk transfer business and built a book of Professional and Cyber Lability business for senior living accounts. Prior to that, Erin held various legal positions.
Erin graduated with a Bachelor of Arts in Criminal Justice from Olivet College and a Juris Doctorate from Michigan State University.

Sapphire Blue is a Ryan Specialty Group (RSG) company. RSG an international specialty insurance organization that provides underwriting management, wholesale brokerage and other specialty insurance services to brokers, agents and insurance carriers.
RSG was founded in 2010 by Patrick G. Ryan, the highly respected insurance veteran, founder and former Chairman and CEO of Aon Corporation. Mr. Ryan saw the need in the marketplace for a specialty organization dedicated exclusively to creating sophisticated insurance solutions for risks that demand innovation, proven leadership, outstanding industry expertise and quality services on behalf of brokers, agents and carriers.
The underwriting division of the company, RSG Underwriting Managers (RSGUM), delivers an independent and entrepreneurial approach to the specialty lines space by providing a unique platform for operational, legal, actuarial and technical support. RSGUM's exceptional resources and back-office partnership allows underwriters to be focused on the risk itself, delivering a superior level of service to brokers, agents and carriers.
For more information, please visit www.rsgum.com.